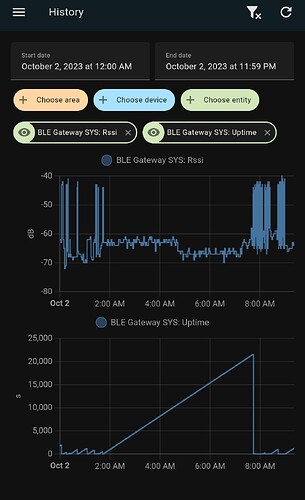 I have a brand new board (https://a.co/d/eVlfatA) using the current version of OMG.
I had noticed the reported uptime was low fairly often and I started watching it. I noticed when the reported RSSI changed, the board would restart.
I attached 2 screenshots that clearly show that interesting correlation.
The module wasn't touched during any of that.
Sometimes it would restart within a few seconds, sometimes hours. But there is a clear correlation to the RSSI.
Any ideas? Advice?
It's odd to get those frequent resets…