Hi there, I got OpenMQTTGateway running with the RF gateway, with automatic integration to HomeAssistant… fantastic project!
I'm failing to understand, though, how the automatic integration is supposed to work. It created an entity with several switches (of which only one is an RF device of mine, a PIR motion sensor). All the switches seem to be perennially off: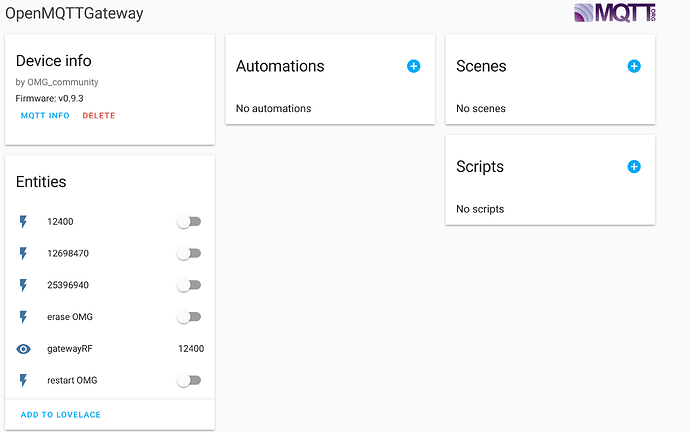 How do I use this? OR should I just disable autodiscovery and do things by hand?
Thank you for any help you can offer!