I have a strange behaviour when I contact my IR Receiver to my ESP8266 (Nodemcu).
The board is no flashable when the IR Receiver is connected. When I tried flashing it, my mac crashed twice (when I pulled out the USB cable, but not everytime, weird!) and I can flash it without it, but when I reconnect it afterwards the serial monitor prints random characters.
I tried the VS838 IR receiver and I connected it like shown here: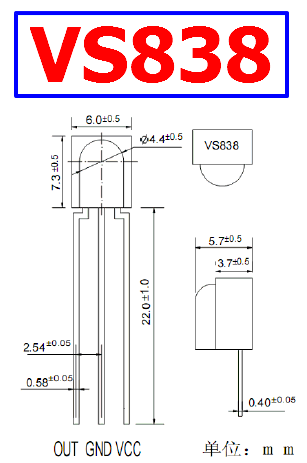 OUT to D4
GND to GND
VCC to VCC
So the pinout looks a different like shown here:

So whats the problem here? Do I need a different IR Receiver.