Hi there,
I am trying to monitor a Mopeka BBQ sensor but it does not seem to be showing all of the data values over MQTT. I can see it in MQTT Explorer, but it is only showing MAC address and RSSI.
The device that I have purchased has been rebranded as "Bottle Check" however it looks to be the same as the Mopeka Pro, and scans in nRF Connect as Mopeka. I am hoping that this device is compatible and that you might have some advice for me on how I get the other data values like: Level, Battery, Temperature, etc.
Here are some photos: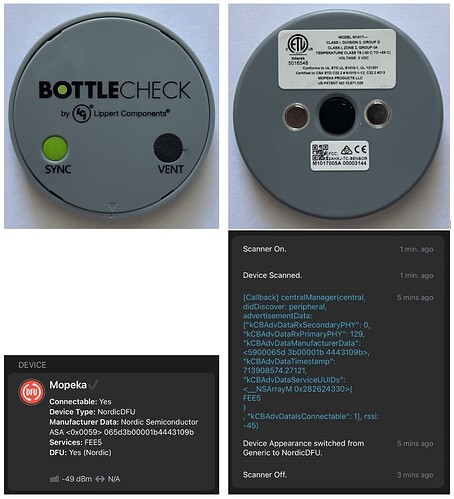 Thanks.