Hi.
I've just configured a BLE ESP32 device that show battery level on a specifies pin (32):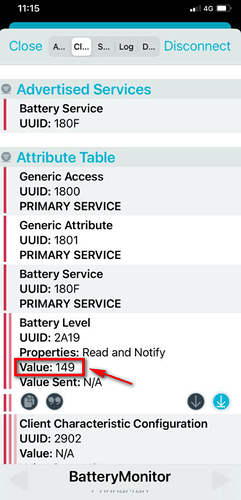 At the same time I've a TheengsGateway that publish all on an MQTT topic: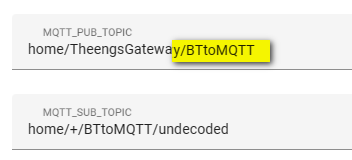 Anyway if by means MQTT explorer I'll take a look to this topic I don't see anything about Battery Level UUID BLE characteristic 2A19 and its value.
What I see is only this:

Nothing about battery level characteristic.
Any idea?
Thanks in advance