Hi,
I have Panasonic A/C which is compatibile with remote A75C2713. On MQTT I received message that looks like is decoded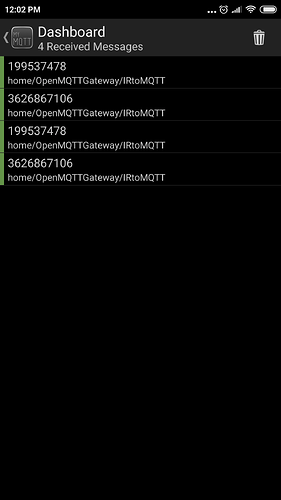 Bits is 220 but protocol is always -1. On …/IRtoMQTT I always get same value for pressed button.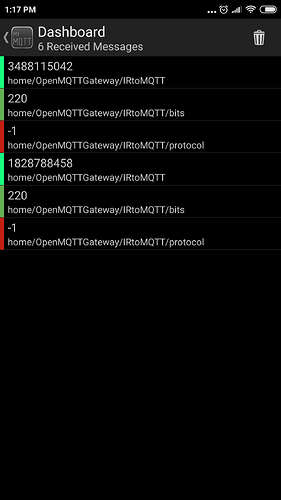 How could I sent this value if decoded, over OMG? Raw only or?