Hi.
I've just succesfully deployed TheengsGateway on Home Assistant.
All works fine but I've noted that using an MQTT client like MQTT Explorer it receive updates (like RSSI, name or ID) from BLE devices about 2 o 3 times per minute.
At the same time, using a BLE scanner like nRF Connect I see that the same data are continuously updated (say al least one time per second).
I've tried to modify this settings on HA's dashboard but it seems to me that nothing change: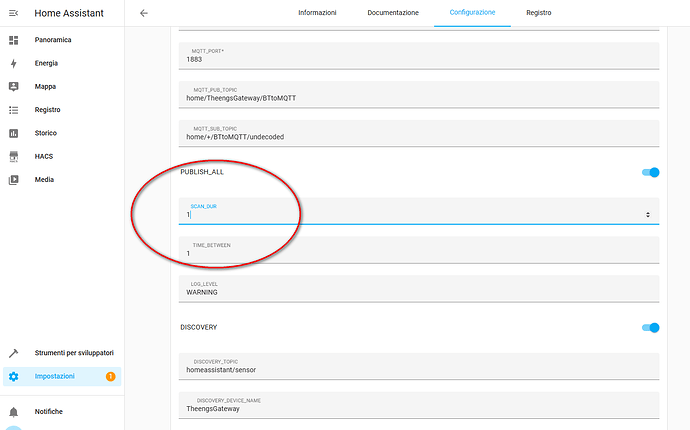 Any idea?
Thanks in advance.