Everyone,
Wanted to share something we have been experimenting with in the last few weeks, a WebUI for OpenMQTTGateway.
The thought was to offer the ability to retrieve current status/configuration, the ability to do basic configuration and have a command line to do simple commands. And also offer visibility into the serial console via web.
This is the POC running in my development setup ( if you notice that the UI looks familiar, it is because I used Tasmota as the base ).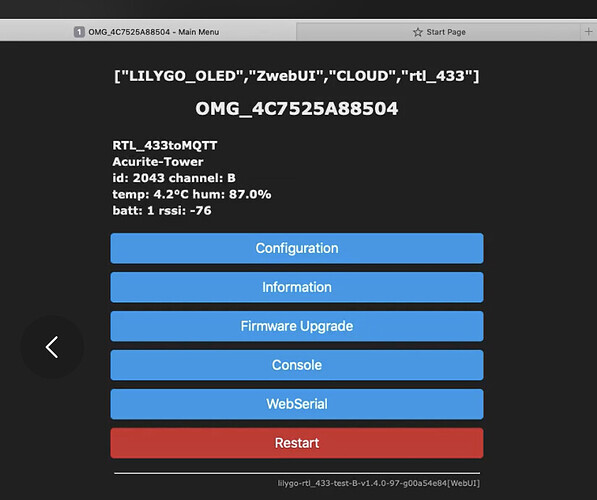 Currently working is the main page, and the information page.
Before we take this PoC further, we were looking for feedback from the community if they felt that it was a good feature to have? So would appreciate any commentary on the feature.