Hello,
Latest VSCode 1.71.2
Latest PlatformIO IDE 2.5.4
Latest OpenMQTTGateway 0.9.16
When built and uploaded, NodeMCU ESP8266 is flashed with no errors. However, WiFiManager does not seem to run/boot, OpenMQTTGateway SSID does not show and Wifi-Mananger menu cannot be accessed.
When
# define ESPWifiManualSetup true
is set
OpenMQTTGateway directly connects to home Wi-Fi and starts pushing data to MQTT broker.
So maybe there is an issue with Wifi-Manager at all?
Two little additions here:
Device info shows ["RF"] Is that the way it is expected to show?
# define OMG_VERSION "version_tag"
to
# define OMG_VERSION "0.9.16"
and version will show - no issue at all.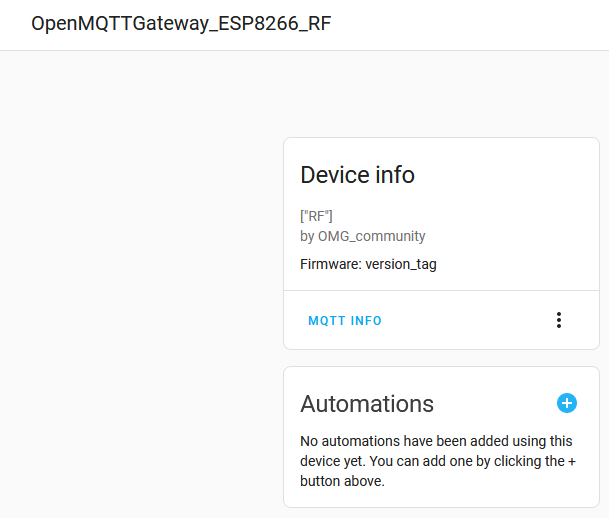 Thank you in advance.